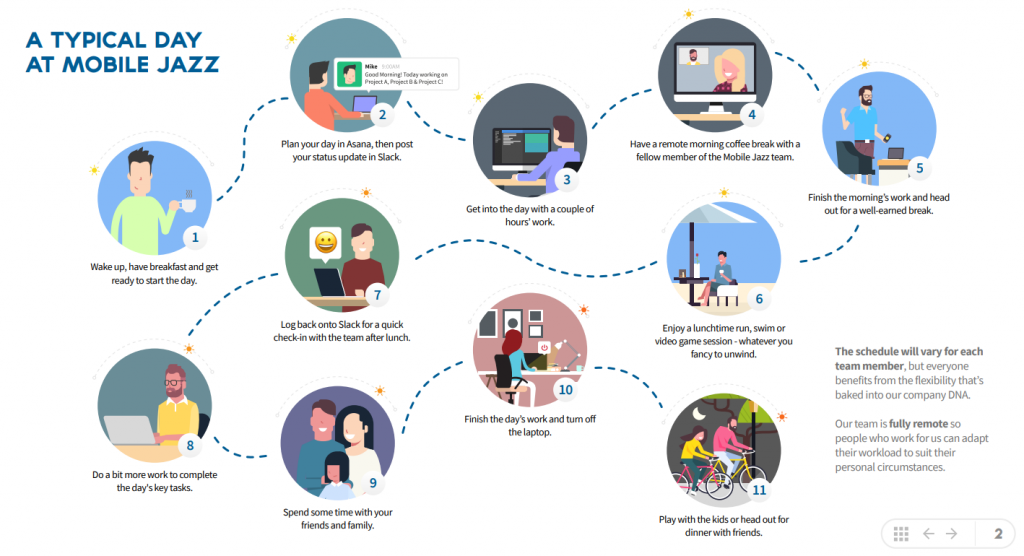 I've seen plenty of company handbooks. Some of those were in the companies that I worked for. Others – shared documents from companies I've only heard about. Mos of these handbooks were rather boring HR documents, explaining boring HR rules and polices to mostly new employees – working hours, company structure, dress code, and the like.
Today I came across a different kind of the company handbook. It comes from the Mobile Jazz, which is a mobile and web development company.
Have a look at this PDF. It's a thing of beauty!
Before I even finished reading through it, I wanted to work for or with the company. It's cool. It's fun. It's awesome!
And it doesn't matter from which perspective you are looking at it. The design of the document is great. The content is great. The purpose is great. And it radiates the company culture, and what a culture it is!
I just can't get enough of it. It's exactly the kind of place most techies want to work for. It's open. It's transparent. It has great values. It's immediately trustworthy.
This is an excellent example for so many companies to follow! Raising the bar, one company handbook at a time…