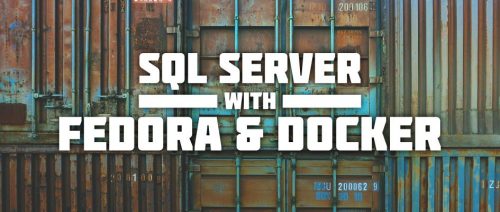 It's a well known fact that I am not the greatest fan of Microsoft and their technologies.  I've been bitten many a time through the years.  And not even them becoming a Platinum Partner in the Linux Foundation can change my attitude towards them.  It's just been too much pain, and scars, and tears, and sweat.
But the way life is, once in a while, I just have to work with or around them.  Recently, for example, at work, we've done a project that just had to use MS SQL Server and there was no way to get around it.  Gladly, I managed to find just the right image on the Amazon AWS Marketplace, and spin a new EC2 instance for testing.  The local development was difficult, but at least we had a place to test stuff before sending it off to the customer.
If such a need arises in the future, I think I'll give the MS SQL for Linux a try.  And that's when this article from Fedora Magazine might come in handy.  MS SQL + Docker + Fedora.  Hmm.