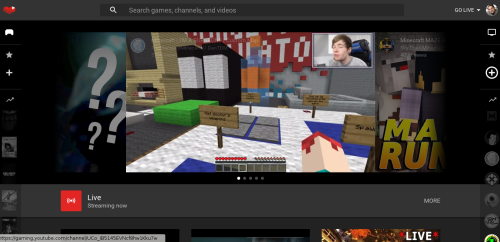 YouTube launched YouTube Gaming – a YouTube built for gamers.  The blog post describes:
On YouTube, gaming has spawned entirely new genres of videos, from let's plays, walkthroughs, and speedruns to cooking and music videos. Now, it's our turn to return the favor with something built just for gamers.
It's a good thing they mentioned these different genres, because they way I saw it was mostly kids watching other kids playing games.  Apparently, that's a thing these days (see Twitch, for example).  That's something I can't understand with my son – instead of actually playing the games, he is watching other people playing.  What's that all about?