Weekly digest email from StumbleUpon frequently has some good stuff.  In this week's edition, there was a link to 36 realistically colorized historical photos, which does have quite a few images worth your time.  My best three picks would be these: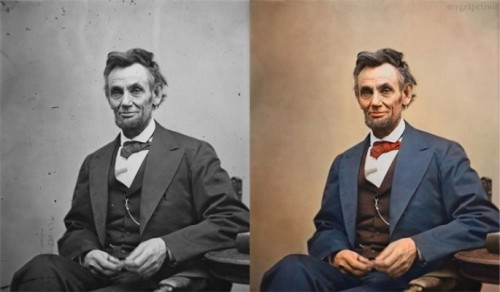 Abraham Lincoln's portrait from 1865 – colorized version does make it seem like a much more recent photograph.  The black and white one is cool too, but I don't find it as engaging as the colored one.  It's hard to believe that it was taken almost 150 years ago.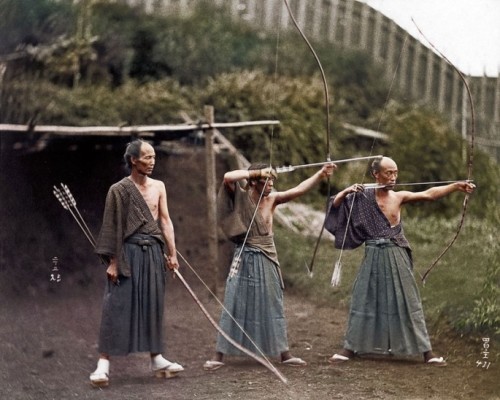 A photograph of Japanese archers from 1860, which coincidentally shows one of the techniques for holding multiple arrows at once, that was mentioned in the recent video I've shared.
And also this photograph from Washington D.C. in 1921, which is just cool and looks like a frame from a gangster movie.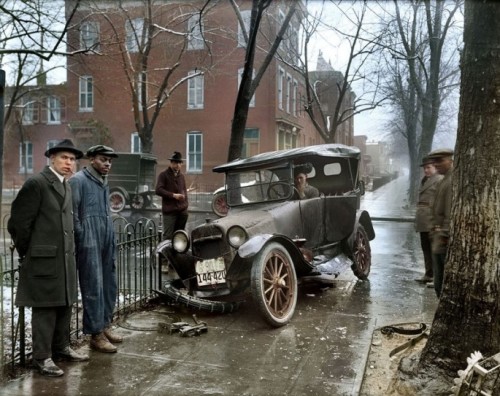 Have a look at the rest of them – there are some really good ones.