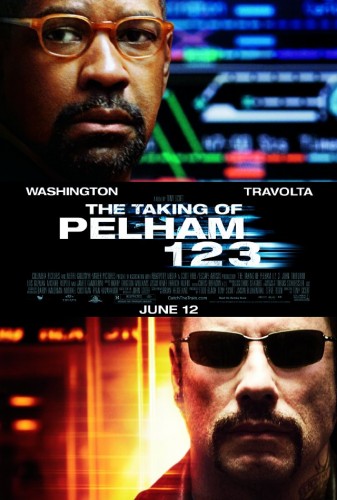 Yesterday I went to see "The Taking of Pelham 1 2 3" in the cinema.  I expected it to be good, having seen the trailer and knowing that it was directed by Tony Scott and featuring Denzel Washington and John Travolta.  But it happened to be even better than I expected.
There is more to the story than shown in the trailer.  There is more suspense, than can be guessed from the trailer.  And there is some good acting to be seen, both by Washington and Travolta.
Sometimes the film reminds of another Tony Scott and Denzel Washington venture – "Man on Fire", however not as a copy of a previous work but rather an expansion of it.  This is especially so during the cuts of the New York City.
Overall, a good entertainment that will keep you on the edge of your seat for the whole during of the film.  5 stars.