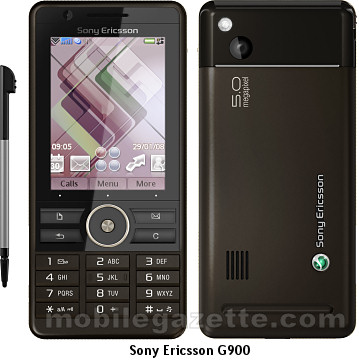 A couple of weeks ago my beloved Sony Ericsson P910 died.  It got dropped one too many times.  A rather large semi-lequid patch appeared in its left bottom corner and touch screen stopped working.  Since the keyboard died a long time ago, I was left with no way to input or navigate the phone.  Being an exceptionally smart individual I decided that a reboot might cure this, and, obviously, that left me at the "Enter your PIN" prompt with no hope what so ever.
Next morning I rushed to the mobile shop.  The first two on my way were closed, since that was too early in the morning, but gladly I remembered that there is a Germanos branch in Debenhams, which opens pretty early.  Like 8 or 9 o'clock in the morning.  And indeed it was open.
Which phone should I get?  Every time I have this question, no matter how much time I spend online reading reviews and calculating ratings.  Shopping for a new phone is one of those experiences where "in hand" is way better than "online".
I've been waiting for some Google Android based phones to pop up, but it is too early in the year.  And anything else that I liked the picture of on the Internet was running Windows Mobile which I don't feel like trying yet.  So, there I was, early morning in the mobile phone shop.
Gladly, we don't have a lot of choice when it comes to mobile phones.  It's not like in Europe or on the Internet.  There are just a few brands with just a few models.  And if you are to consider major differences between them, and pick the one accoding to your likings, you probably won't find more than three models to choose from.  And this time it was no exception.
After just three minutes in the shop, I ended up with a couple of Sony Ericsson models and an HTC thing.  The HTC one was really neat.  It had nice rubber feel to it, it was the right size, and it had the full QWERTY keyboard sliding out of phone's side.  Really nice design.  But it was a Windows Mobile thing, so, unfortunately, I had to say "No".  Maybe next time though.  And out of the two Sony Ericsson models that I picked, only one had an extra memory extension slot.  So the choice was obvious.
Things that I love about this phone:
All sorts of networking options from BlueTooth to WiFi.
Excellent computer connectivity.  Plug in a simple USB cable, and I can move files in and out.  Even using my Fedora Linux laptop.  No magic, no drivers, no software, nothing.  Beautiful.
Remote synchronization of contacts, calendars, notes, and more.  More on that in a moment.
5 megapixel camera.  Photo and video.  Not something to substitute serious equipment, but really handy.  Plus has some cool effects like black and white, sepia, etc.
Symbian UIQ operating system, which gives me access to a wide range of software, both Symbian-specific and that of the Java  platform.
Support for video calls.  I just realized that these work even here in Cyprus.  Even though they are somewhat more expensive.
Size and weight.  Not too small, and very light.
Things that I don't like about this phone:
A bit slow.  Especially starting up.
Navigation is weird at times.  This might be because I used different types of phones before.  Or maybe it's just weird.
Battery life could have been better.  Although I've now learned to disable wireless networking when I don't need it.
Once I bought the phone, my next concern was the resore of my contacts and schedules.  As you can imagine, my old phone died before I could do a proper backup, so I was a bit worried there.
I remember having done quite a few backups of my contacts, sending them to my Gmail account.  A few searches showed that the last backup was done more than two years ago.  Oh, well.  Better than nothing.  But will the import work OK?  Will the pictures and extra notes transfer?  I never had to try it.
Good friends suggested a couple of web services to try.  The first one was Mobical.  Really good one.  I registered, entered my phone number, received an SMS with some settings, approved it, and that was it.  I had an editor in my browser, which I could conveniently use to modify contacts, schedules, notes, bookmarks, and what not.  Then, a simple button push on my mobile synchronized what I saw in my browser to what I saw in my mobile.  Beautiful!  I played quite a bit with it.  Import feature took my latest backup just fine and the rest I could easily complete without using the freaky mobile keyboard.
The only thing that I wish was better – Google integration.  Most of my contacts are in Gmail, and I use Google Calendar too much to have another software for this purpose.  Gladly, there is GooSync.  Solves the problem of Google integration.  Takes all the contacts and calendars and does two way synchronization between the phone and Google services.  Sweet!
In under a day I was all set and packed with contacts, tools, and exploring new features.  That was probably the shortest and most pleasant phone upgrade ever.
P.S.:  If you want to see some of the pictures and videos taken with this phone, check out Sony Ericsson G900 tag in my Flickr photostream.
P.P.S.: Videos are not yet uploaded, but they are coming soon (today, tomorrow).