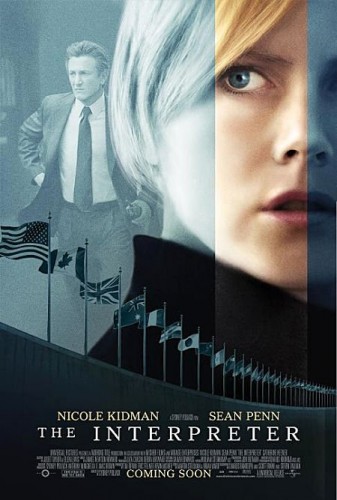 While Maxim and Olga were sleeping exhausted with the trip to Cyprus Rally 2005 Finish ceremony, I decided to watch a movie. The only thing I had around was"The Interpreter".
Directed by: Sydney Pollack
Genres: Drama, Thriller
Cast: Nicole Kidman, Sean Penn, Catherine Keener, Jesper Christensen, Yvan Attal, Earl Cameron, George Harris, Michael Wright, Clyde Kusatsu, Eric Keenleyside, Hugo Speer, Maz Jobrani, Yusuf Gatewood, Curtiss Cook, Byron Utley
IMDB raintg: 6.6
My rating: 7.0 [rate 7.0]
I liked the movie. It is nicely paced, slightly tweasted story with some good acting in it. It also shows the work of Secret Service from an interesting perspective.
There were, of course, a few things that I found hard to believe and considered more like a movie things, rather than a real life things, but that's OK. I did expect them anyway.
Overall the film is very good.