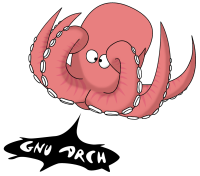 GNU arch is getting so important to me that I have to create a special post for it with all the links. I'll update it in the future too.
There are also few pages that describe how to use GNU arch with some specific project repository, like Vim and Garnome, but there is nothing particularly interesting there.
Fai – is the only arch frontend I've seen so far.
If you know of any other GNU arch resources, please, let me know via comments or email.