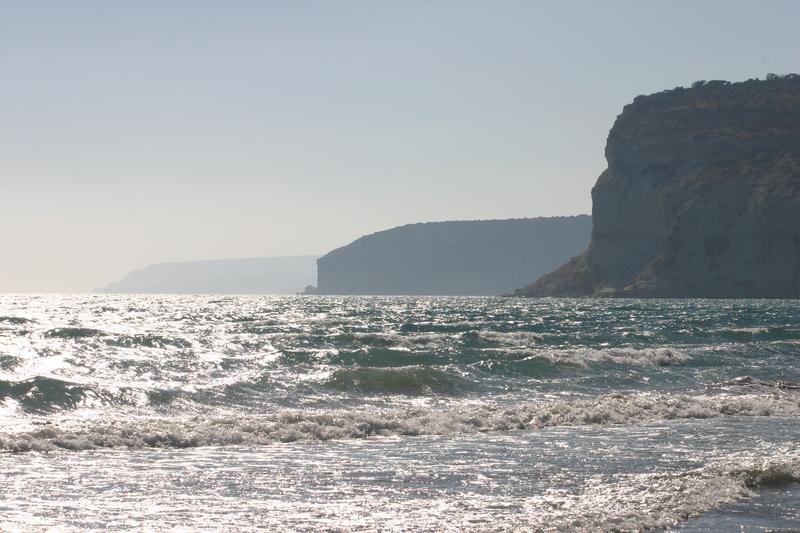 Our brave company (Alex, his girlfriend, mom, and me) spent most of the day at Kurium (also known as Kourion). Kurium is well known and popular for two reasons.
Firstly, it is an excellent beach not far from Limassol. It is large and sandy. It is not protected by peninsula like other Limassol beaches, so wind and waves are frequent guests here. That, in turn, brings in people with kids, people without kids, and just people. Sportsmen, like kite- and win-surfers are often seen here too.
Secondly, it is a historical artifact. On the top of the cliff there are ruins of the ancient theatre, stadium and few other buildings with stone columns and arcs and mosaics on the floor. These are extremely photogenic and spectacular, especially in the light of the setting sun.
We have spent a lot of time both at the beach and at the ruins today. I have made a lot of pictures and surprisingly most of them came out OK. I have posted nearly 200 images to the album here. Enjoy!