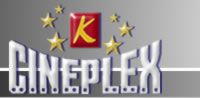 News from "What's new" section of K-Cineplex website: movie schedule for specific theatre can be sent to you via SMS. Instructions for recieving such SMS are simple.
Send an SMS to 99 33 30 77 with the word KCLIM, KCNIC, or KCLAR for Limassol, Nicosia, and Larnaca respectivly.
Recieve an SMS with the list of movies
Choose a movie that you want to get the schedule for (1,2,3, etc) and SMS it back.
Recieve what you the schedule SMS.
I just checked it and it seems to work fine.