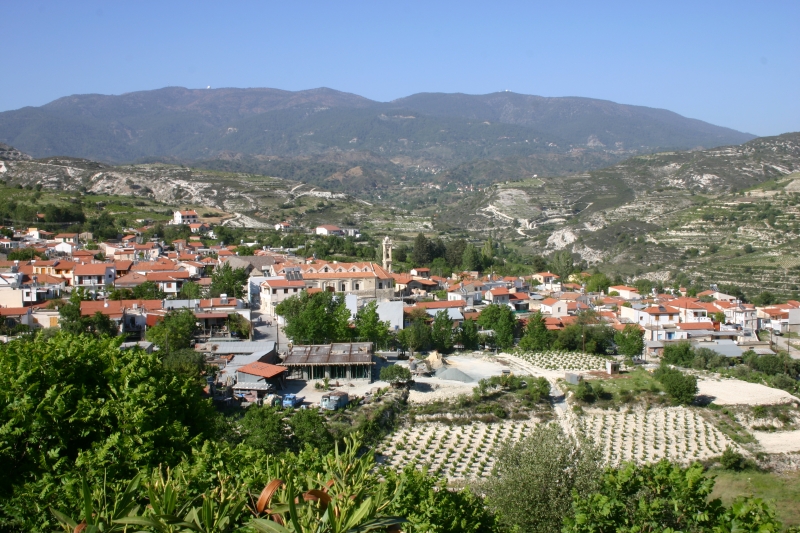 Today Olga, Vladimir and I went to Omodos village to warm up our summer travelling habbits. It's the second time I've been to this village. First time was together with Lev about 3 month ago when it was cold and dark. This time around it was rather warm (+25C). It was also very sunny. The village itself is small and there is nothing particularly interesting about it except for a church being in the middle of it and a number of narrow streets going up and down in every possible direction.
Omodos appears to be very attractive for tourists since we've met few crowded buses leaving the village while we were entering it. And there were still a lot of people. Some of the tourists prefer to live there in rented apartments. There are few caffeterias, but I haven't seen any tavernas.
It took us about 1 hour to drive there from Limassol, we've spent another hour walking around and one hour driving back to Limassol. If you have about three hours to spend on a sunny weekend day, you might as well like to go there. ;)
I've made a number of photos while walking around. I was rather surprised to find some harsh shadows, although it was about 5:00pm. The colors and contrast are good though. Check them out here.