The most exciting spectator sport – Ultimate Fighting Championship – celebrates its 20th birthday this year. That's a long time, of course, so it's natural that many of the current fans (yours truly included) missed some of the earlier epic battles. Gladly, UFC is addressing this with the selection of top 20 knockouts and 20 submissions on their UFC 20th Anniversary website.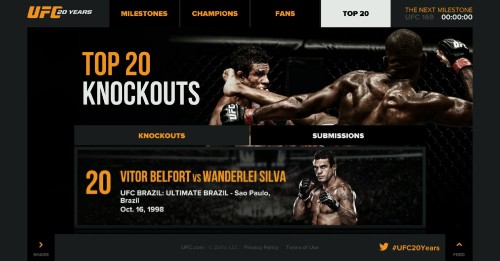 UFC is such a great sport that I don't really believe that this was done on purpose, but two fights in the same event sharing this makes it statistically interesting.
P.S.: That wasn't spotted by me initially.  Saw it on Facebook first.