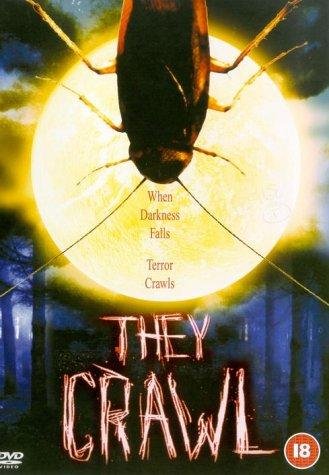 Choosing the movie to watch in a hurry never worked for me. "They Crawl" is just one of those silly attempts to randomly pick a good movie on a stand with bad ones.
Directed by: John Allardice
Genres: Horror, Sci-Fi
Cast: Daniel Cosgrove, Tamara Davies, Dennis Boutsikaris, Ken Lerner, William Keane, Scott Rinker, Brandon Karrer, Bennet Guillory, Tim Thomerson, Tone Loc, Mickey Rourke, Grace Zabriskie, Andi Eystad, Chase Hampton, Adam Gordon
IMDB raintg: 3.4
My rating: 1.0 [rate 1.0]
This is one of the worst movies that I have seen in a long while. Really.
The story is very simplistic, predictable and boring. There is no acting what-so-ever. The usage of Mickey Rourke's name is totally marketing move. His screen time accounts for less than a minute. And he is only in one very short scene.
There is no character development or any attention to details. Camera work is as cliche as it can be. Computer graphics and other special effects suck big time. They made me think that I can do better, although that is totally not my area.
That's about all the time that I am going to spend writing about this film.