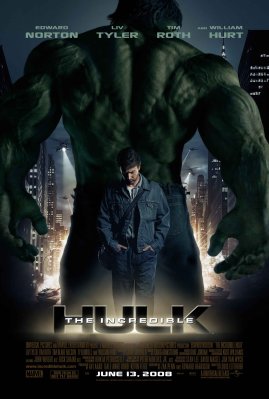 I needed a little focus switch, so I went to the cinema to see "The Incredible Hulk".  I didn't particularly liked the first part – "Hulk", but there was nothing better to choose from anyway.
Not a lot of improvements I must say.  Special effects are pretty average.  There are a few sparks, but overall – too cheap and unrealistic.  It would have been a lot better to use photography for scenery and background objects rather than to render them.  Operator's work was pretty average.  Scenes of Brazil towns were especially disappointing, since those were so reach with details, which were lost by operators and their equipment (shaky helicopter shots and such).  The story is still boring and way over dramatic.  It pushes for Forest Gump or something.  Edward Norton and Tim Roth were acting good, and that improved the filim a lot.  Liv Tyler tried as usual, but I am not a big fan of her.
Overall: 6 out of 10.