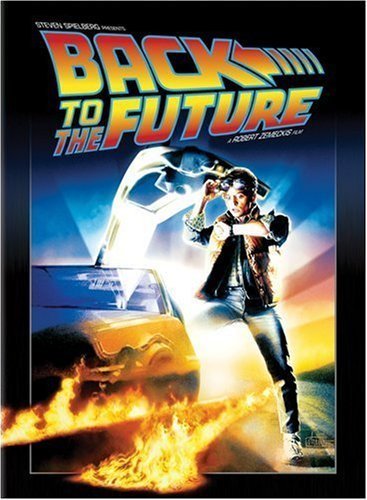 With Martin's DVD club closed, I have nothing better to do than enjoy the wonders of television. Of course, I don't watch all the crap that they broadcast around. But I couldn't miss the classic – "Back to the Future".
Directed by: Robert Zemeckis
Genres: Action, Adventure, Comedy, Sci-Fi
Cast: Michael J. Fox, Christopher Lloyd, Lea Thompson, Crispin Glover, Thomas F. Wilson, Claudia Wells, Marc McClure, Wendie Jo Sperber, George DiCenzo, Frances Lee McCain, James Tolkan, J.J. Cohen, Casey Siemaszko, Billy Zane, Harry Waters Jr.
IMDB raintg: 8.1
My rating: 5 out of 5
Of course, I've seen all three parts of "Back to the future" and I've seen them several times. But it was some time now since I did so for the last time. I was wondering if my attitude towards this film would change at all.
It didn't. The film is as good today as it was back in 1985. It's innovative, funny, and entertaining. Excellent ideas, excellent special effects, good acting, and fast pace – perfect recipe for a movie. No ads during the whole film – was also a nice touch by local TV station.
Highly recommended.