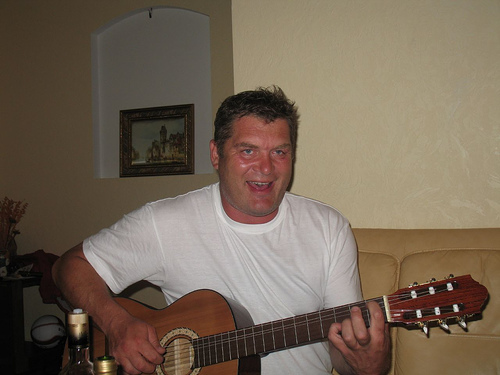 Yesterday I've heard the bad news – my uncle, Alexander Sorokin, passed away at an age of 44.  He was on a business trip, almost a 1000 kilometers away from home, when he had a stroke.  He was a really good man.
He was the person who got me into computers many years ago.  He was always involved with technology, and it was him who first arrange a PC for our house.  At first it wasn't for me, it was for my mother.  But he encouraged my curiosity.  More so, it was him spending countless days and nights in our house, trying to fix the consequences of my curiosity, when important documents got missing or system would get stuck with no way to boot.  All he said after would be "Don't do this again".  And on the next occasion: "Oh, that's OK, I see it's different this time".
Strong, kind, smart, and funny.  A very good friend, and an example of a Good Man.  That's how I will remember him.
Rest in peace…