I feel a bit stupid and confused now. It seems that I have stolen an idea from Leonardo de Vinci without even knowing it. Let me show you something.
Back in March, when my mother was here, I took a picture of her. She had Maxim in her hands and she was looking down at him with lots of love and tender. When I saw the resulting image, I decided to crop Maxim out and leave just my mother in the squared picture. Here is how it looked.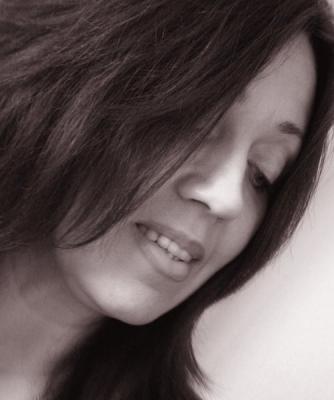 You can see more pictures from the same day here.
Some time ago, my mother went to the exhibition in Moscow, where alongside with some Russian artists were pictures of Italian masters. Among these pictures, was one by Leonardo de Vinci.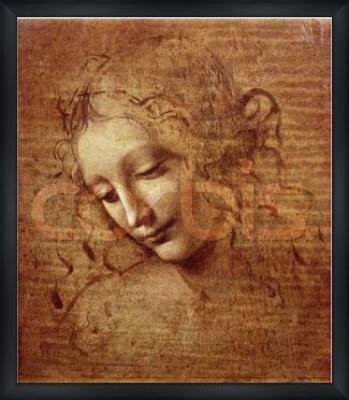 Mother translated the title as "Head of girl". I wanted to see a bigger version of the image, so I went for a quest. While trying to find the better copy, I understood that the original name was somehow different. I kept stumbling upon "Mona Lisa", but it was totally different from what I was looking for.
Suddenly, I got on the right track. In this gallery I found an image captioned "Study for the Head of Leda, c. 1505-7 (156k)". Here is a local copy just in case.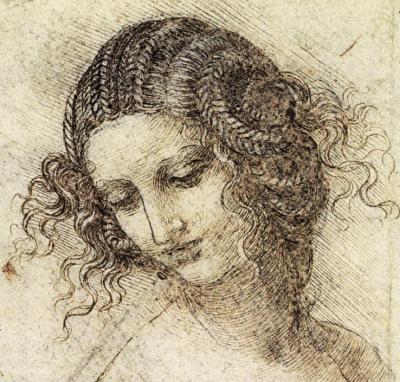 By "Study for …" I understood that it was a draft and not the final picture. So, I went on and tried to find the final picture. I found one here. Here is a local copy again.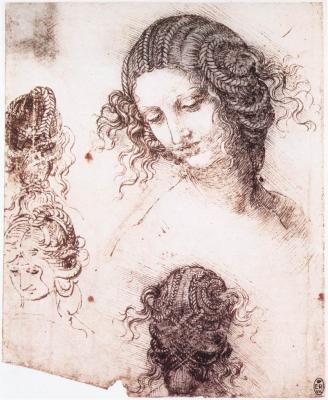 What do we see here? The Grand Master was using a woman that looks down at children with love and tender as a model. And here I am, snapping some family pictures on my digital camera.
Now I don't know if I should be glad or sad. On one hand, I've used a famous idea and basically copied the Grand Master. On the other hand, I didn't know about this idea at the time. What do you think?
Perhaps, I should go study some art before touching my camera ever again…