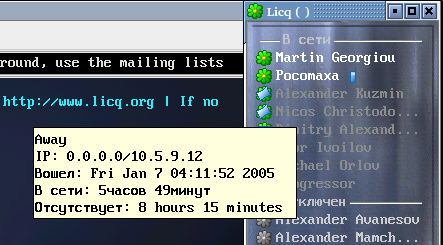 I have found and reported (via #licq@freenode to emostar) a small bug with localization of Licq. Not all fields on the tooltip are using the localization. The translated strings are surely available, because one can see them on the similar fields. Probably, this is reproducable with any other language.
Licq version 1.3.0 built from sources today.
Update (2005/01/07 05:24): Posted to Licq bug tracker here.