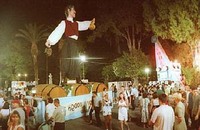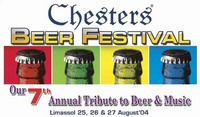 I would like to remind everyone about a couple of events that will take place in Limassol in the near future.
Chesters Beer Festival. It will take place on 25, 26, and 27 of August. It is the 7th time Chesters organizes this event, which is a relatively long history. Event program and more information will be soon available at Chesters Bar website.
Limassol Wine Festival. As usual this time of year, Limassol Wine Festival will be welcoming all tourists and locals from 31st of August until 12th of September. I will try to attend it this year for pure photographic reasons. Unfortunately, I couldn't find any website dedicated to the event. The best page that I could find is here.
Drink safely or don't drink at all. :)