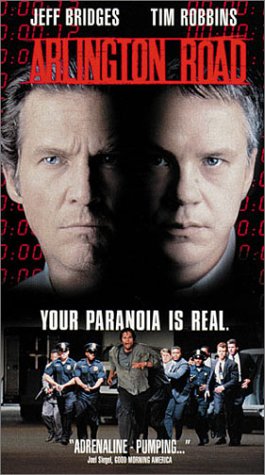 As a premier of Hazard's new TV-set (34″ Tompson or something) we've watched "Arlington Road" today on DVD.
There is not surprise this movie wasn't broadly advertised. It presents a fresh (in American terms) look on terrorism and history of United States. It also doesn't have a happy ending. But it has a bunch of stars in it, like Jeff Bridges (Dr. Mark Powell in "K-PAX") and Tim Robbins (Nick Beam aka the white guy in "Nothing to Lose").
The film is a bit slow and full of drama, but has an nice ending. I'll recommend it to anyone who ever thought about the terrorism and USA together, but doesn't have a Bush washed brain.