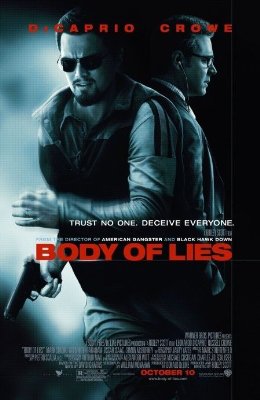 The other day I went to see "Body of Lies".  I know that some people just can't take the same actor playing similar roles in two consequtive films – in this case Leonardo DiCaprio being an undercover agent – but if you can get past that, you are probably to enjoy the film.  At least I did.
Yes, it had enough cliches and stereotypes and all, but it was also somehow fresh.  It wasn't all that predictable, and it carried a good mix global propaganda with personal drama and plain old action.  Good acting, good shooting and explosion, twisty story, nice character development, nice camera work – all make it into a worthy film.  If you have a chance to catch it on the big screen – use it.  You'll get some extra.
Overall, a 7 out of 10.