Finance Magnates story about us: "Qobo – Learning from Past to Build the Forex CRM of the Present and Future"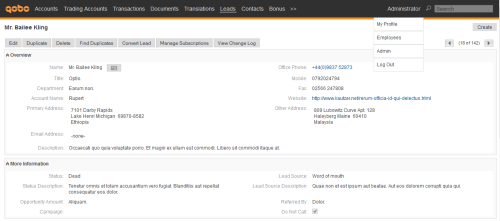 I've been a bit quiet for the last couple of month.  That's because I was leading an ambicious project at my new job – migration of a Microsoft Dynamics CRM version 3 to SugarCRM Community Edition version 5.0.0.  There were only three people involved, non of us could afford to work full time on the project, and we only had three weeks to do it.
Read on for a story on why it took us longer, how we did, and if it was a success at all.
Over the last couple of years I've been working a lot with these four applications – WordPress, CakePHP, SugarCRM, and RT.  Each of these is beautiful in its own way.  Each of these tools is an Open Source Software. Each of these tools has a large community. Each of these tools has a free and commercial support and development. Each of these can be used in a number of ways to solve a whole range of problems.  Let me briefly introduce each one of them.
Continue reading "Toolbox : WordPress, CakePHP, SugarCRM, RT"